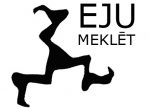 From March 9 to 12, 2017, in Riga, an International professional children's theatre festival "Eju meklēt!" will take place.
From March 9 to 12 in Riga and its outskirts the festival will offer an exchange of experience between theater professionals, spectators, actors, parents and children.
The program of the festival is exploring genre boundaries – including performances by drawing theatre, object games, nano-opera, Shakespeare's text equilibrium, motion philosophy and performances. A variety of additional events – international professionals symposium Performing arts for kids – entertainment, education, personality and contacts program "Festival club".
Actors, teachers, choreographers, directors, students and art theorists are welcome to attend.
"Eju meklēt!" presents a program of professional theatre productions from Latvia, Lithuania, Estonia, Germany and Israel. Program is aimed at children and youth from the ages 1 to 18. Full program is available here
Festival is organized by ASSITEJ Latvia.
More information
+371 20006010
info@ejumeklet.lv